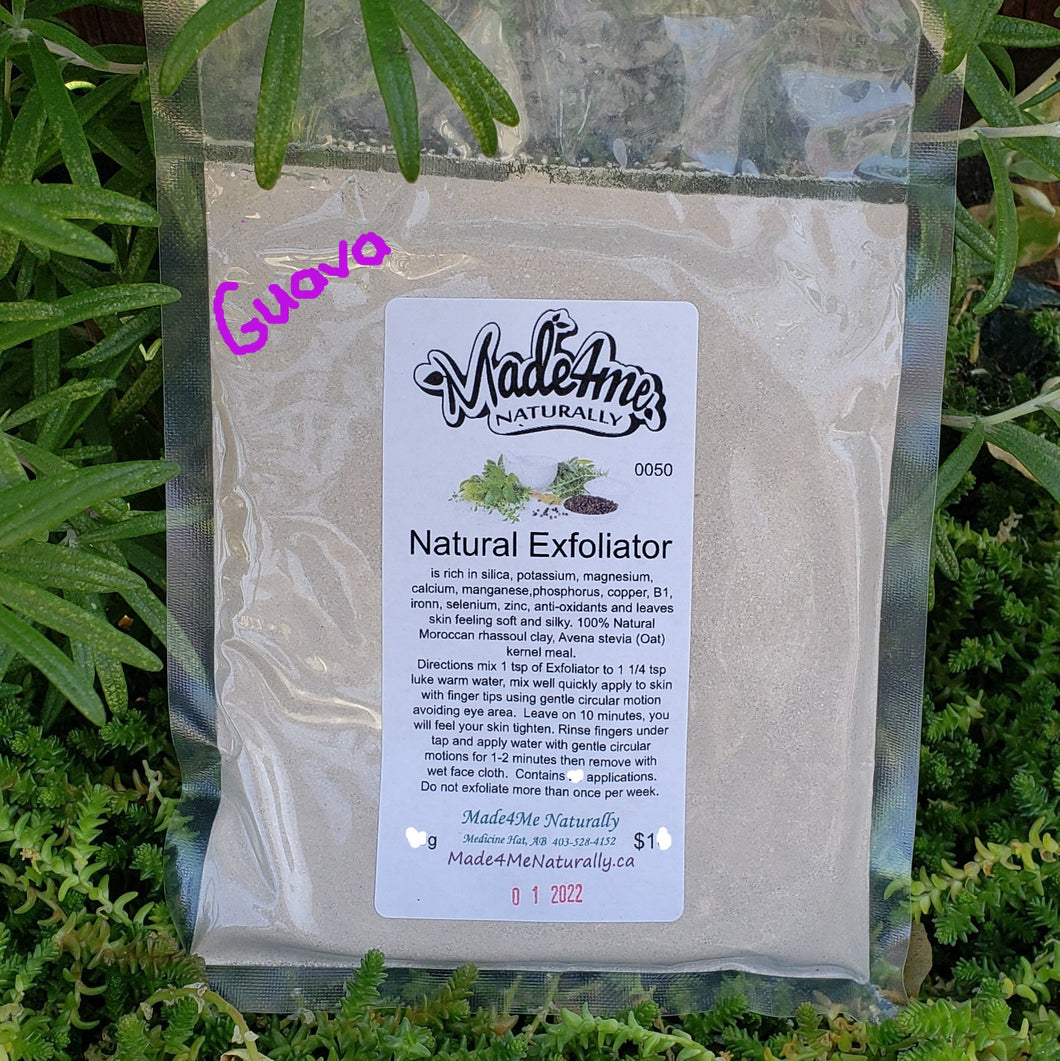 Natural Guava Exfoliator Single Application
A gentle 100% Natural Exfoliant which tightens as it dries leaving skin feeling soft and silky. Easy to apply and remove with water or wet towel.

Rich in silica, potassium, magnesium, calcium, antioxidants and benefits of Guava extract.
Contains 1 application, all you need is water and 10 minutes once per week.
Always test patch before using a product for the first time and follow directions on label.