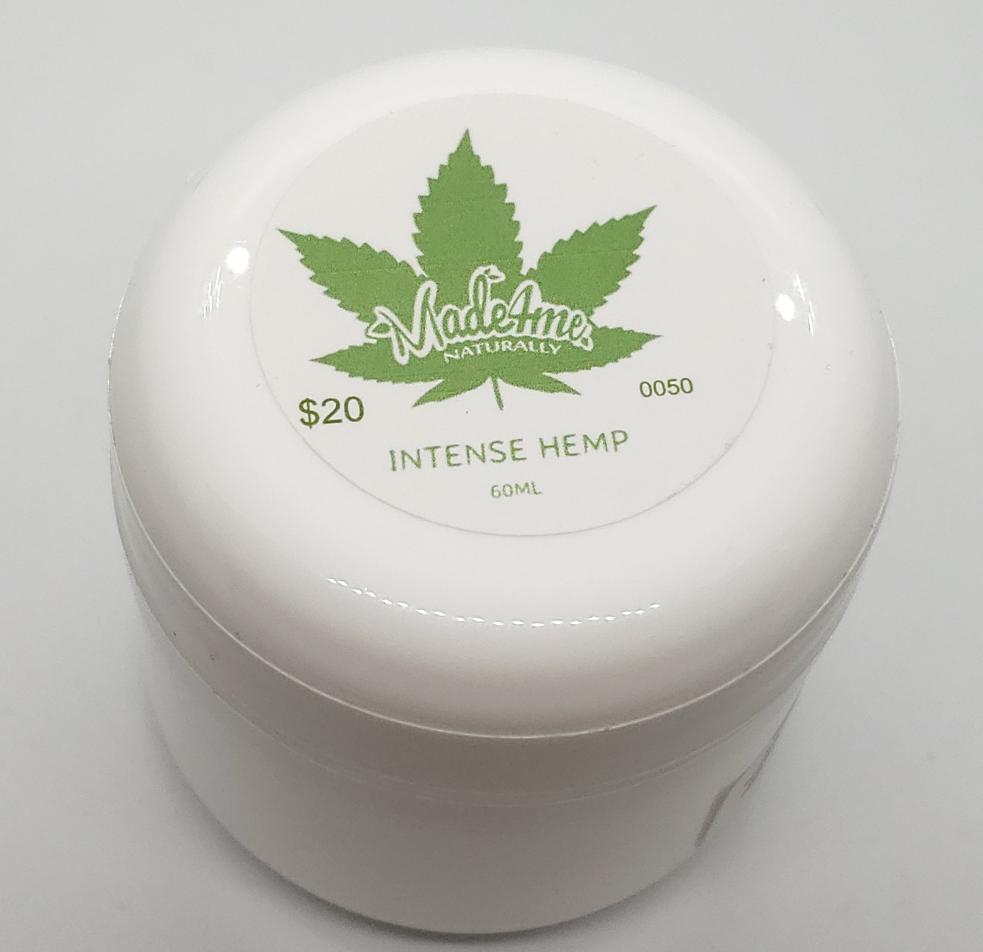 Intense Hemp Cream 60 ml
Regular price $35.00 Sale
The addition of Hemp Seed Butter slows down the absorption of this cream giving you more time to massage it in, its great for areas which are constantly in and out of water.  Soothes joints by getting to work moisturizing quickly. Great for rough skin, tired feet and sore dry joints.  Using only high quality ingredients such as Naturals Butters including; Hemp Seed, Mango Seed, Cocoa, Shea, & Cupuacu.  Oils of Coconut, Palm, Vitamin E,  Eucalyptus, Ginger, Peppermint, Grapefruit & Camphor.  
 Available in 2 sizes 60ml and 120ml
Keep at room temperature or cooler as oils may separate.
Contains enough Eucalyptus to be harmful if swallowed.  Keep out of reach of children.