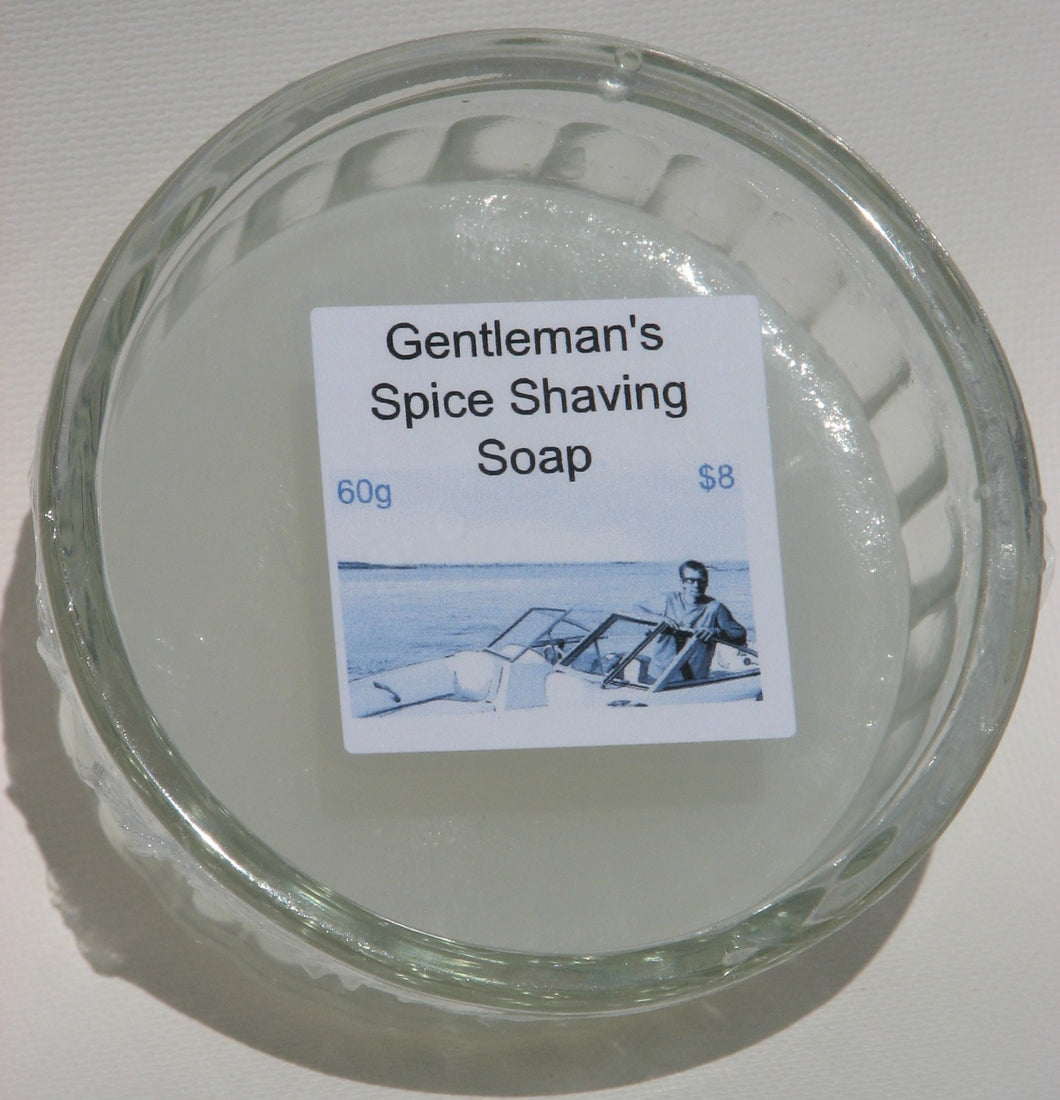 Gentleman's Spice Shaving Cup
A Goats Milk, Palm Glycerin formula containing Coconut, Palm, Olive, Lime, Clary Sage, Sage, Nutmeg and Cinnamon Bark Oils.  This wonderful product rinses away clean, no residue.  It has an invigorating scent and rich lather leaving your skin feeling smooth and moisturized. Safe for most skin types. .  Soap Dish is NOW WHITE.
 This product contains Goats Milk so is NOT Vegan Friendly.