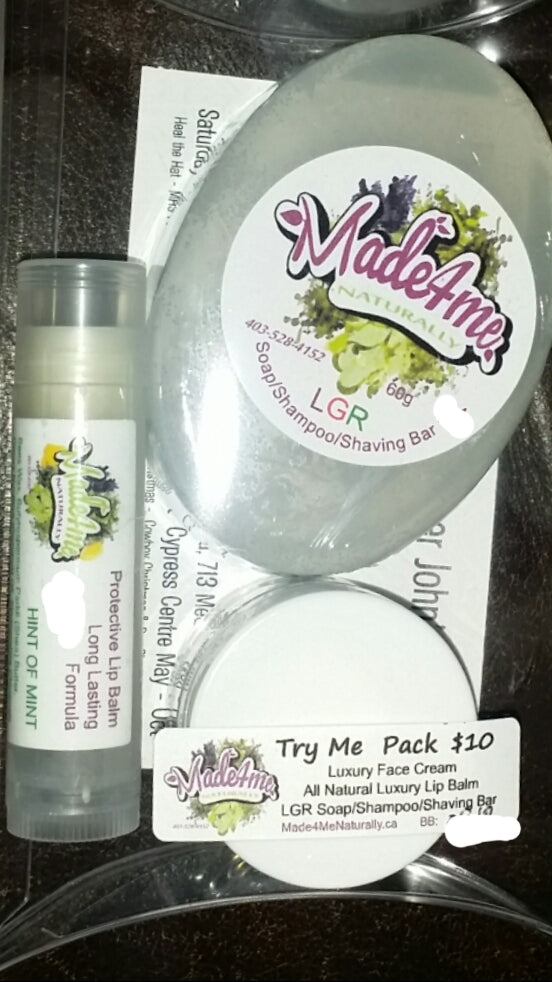 Try Me/Travel/Gift Packs No E/O
Regular price $10.00 Sale
You will love these Try Me packs, try all 3 products for the first time, to take traveling or a gift to share with a friend.
Purse size package contains;
9g Lip Balm,  4ml Face Cream & 60g LGR Soap/Shampoo/Shaving Bar.
Specify Lip Balm variations:   Lavender/Geranium,  Hint of Mint or NO ESSENTIAL OILS.